i
SoHo Computers is pleased to offer the best in color printing at a very affordable price.
$999
The Okidata Color Laser C5200n will pay for itself in savings on Ink Cartridges alone, and produce wonderful, full color pages at the astounding rate of 16 pages per minute or print efficiently and economically in Black at 24 ppm!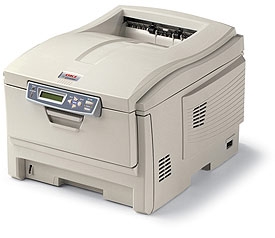 This printer features easy USB connectivity to any Windows machine and is Network Ready! It will also take extra paper trays and duplex units for group work in an office environment. And, as an added bonus it will print Posters up to 4 feet long. An excellent value, an excellent tool, an excellent addition to any Small Office/Home Office!!
SoHo Computers features the full line of Okidata Printers, Contact Us with your needs!
Go to the ORDER FORM